SLEDSASK NEWS
Information on up coming Snowmobile Poker Rallies and Derby's can be found here.
Event listings are based on user submissions. As we strive to list correct information, errors may be possible. Please contact us if errors are noticed and we will fix them as soon as possible.
We have listings for other events here.

You can find our event posters here.

SNOW FACTS
Snowmobilers spend on the average 7.2 nights per snowmobile season in a motel/resort room while snowmobiling. Total annual expenditures by snowmobilers on the sport in the U.S. and Canada is over $9.4 billion. Approximately 80% of snowmobilers use their snowmobile for trail riding and touring on marked and groomed trails. 20% of snowmobilers use their snowmobile for work, ice fishing or transportation. The average age of a snowmobiler is 43 years old. The average annual household income for snowmobilers is $75,000. The average snowmobiler rides their snowmobile 1402 miles per year in North America. The average snowmobiler spends $4,000 each year on snowmobile-related recreation.

ABOUT US
Don't see your snowmobile rally or derby listed here? Send us the information on the event and we will be happy to place it here.

SLED-SASK
SNOWMOBILE
POKER RALLY and DERBY Listings
in Saskatchewan this winter of 2018 to 2019



SLED-SASK is now MOBILE!
Click here to view our mobile site.


SNOW RALLIES & DERBY'S!





If you have info on a snowmobile rally or derby
that is not listed here, Please send us the info. Thanks!!..
Check out our NEW contact form below the calendar for sending us rally info.

Click Here for 2018 - 2019 Snowmobile Event Posters





Calendar listings as follows:

2018 - 2019 Snowmobile Rally and Events

as of February 6/2019



EVENT
LOCATION
DATE MORE SNOW RALLY INFO IN


NOVEMBER
Snow Leopards Snowmobile Show & Swap Meet
Earl Gray, SK
Saturday November 17/2018
DECEMBER
JANUARY
Big Dog Snow Drags
Porcupine Plain, SK.
Saturday, January 5/2019
St. Benedict Snowmobile Rally
St. Benedict, SK.
Saturday January 5/2019
Bruno Lions Snowmobile Rally
Bruno, SK.
Saturday, January 12/2019
Tri-Lake Rally
Narrow Hills Place
Saturday, January 19/2019
Candle Lake Vintage Snowmobile Races
Candle Lake, SK.
Saturday, January 19/2019
24th Annual Naicam Snow Blasters Snowmobile Rally
Naicam, SK.
Saturday, January 26/2019
Athabasca River Runners Ladies Ride
Athabasca, AB.
January 26/2019
Creelman community Complex Poker Derby
Creelman, SK.
Saturday, January 26/2019
Northern Sask Poker Rally
Stanley Mission, SK.
Saturday January 26/2019
FEBRUARY
Crystal Springs Poker Rally
Crystal Springs, SK.
Saturday, February 2/2019
Cudworth Annual Poker Rally
Cudworth, SK.
Saturday, February 2/2019
Mission 2019
Meadow Lake-P.A., SK.
February 3-8/2019
Birch Hills Sno-Posse 24th Annual Snowmobile Rally
Birch Hills, SK.
Saturday, February 9/2019
Chitek Lake Bush Buddies Snowmobile Rally
Chitek Lake Community Hall, SK.
Saturday, February 16/2019
Archerwill Drift Riders 22nd Annual Snowmobile Rally
Archerwill, SK.
Saturday, February 16/2019
Laird Arena Snowmobile Rally
Laird, SK.
Saturday, February 16/2019
Prud'homme Poker Rally
Prud'homme, SK.
Saturday, February 16/2019
Fulda Snow Sliders Poker Rally
Fulda, SK.
Saturday, February 16/2019
ST. Brieux Snowmobile Poker Rally
ST. Brieux, SK.
Saturday, February 16/2019
ST. Louis Lions Club Annual Snowmobile Poker Rally
ST. Louis, SK.
Saturday, February 16/2019
Bukowina Snowmobile Rally
Lepine, SK.
Saturday, February 16/2019
Snowden Snowmobile Rally
Snowden, SK.
Saturday, February 16/2019
Crooked River Snowmobile Rally
Crooked River (Community Hall), SK.
Saturday, February 16/2019
Canora Trakkers Snowmobile Derby
Canora, SK.
Sunday, February 17/2019
2019 SASK Snowmobile Festival
Hudson Bay, SK.
February 22-23/2019
Athabasca Snowmobile Rally
Athabasca, AB.
February 23/2019
Orolow Snowmobile Rally
Orolow Hall, SK.
Saturday, February 23/2019
Viscount Ridge Runner's Poker Rally
Viscount, SK.
Saturday, February 23/2019
Vawn Community Hall Snowmobile Rally
Vawn, SK.
February 23, 2019
Leoville Snow Drifters 28th Annual Snowmobile Rally
Leoville, SK.
Saturday, February 23/2019
Humboldt Vintage Poker Rally
Humboldt, SK.
Sunday, February 24/2019
MARCH
Porcupine Trailblasters Snowmobile Rally
Porcupine Plain, SK.
Saturday, March 2/2019
Foxford Annual Snowmobile Rally
Foxford, SK.
Saturday, March 2/2019
Kinistino Snowmobile Rally
Kinistino, SK.
Saturday, March 2/2019
Lintlaw Annual Snowmobile Poker Derby
Lintlaw, SK.
Saturday, March 2/2019
Relic Run (1980 & older snowmobiles) SNOW PERMITTING!
Esterhazy, SK.
Sunday, March 3/2019
Vintage Snowmobile Rally
Landis, SK.
Saturday, March 9/2019
Hanley Elks Snowmobile Rally
Hanley, SK.
Saturday, March 9/2019
Whiteswan Snow Hawks Snowmobile Rally *NEW DATE*
Eagle Bay Resort - East Trout Lake, SK.
Saturday, March 16/2019

Chitek Lake Bush Buddies 4th Annual Vintage Snowmobile Rally
Chitek Lake Community Hall, SK.
Saturday, March 16/2019


For more info on Snowmobile Rally's and Derby's, click the link below.
Click Here for 2018 - 2019 Snowmobile Event Posters

For more info on Other Snowmobile Events (Drags - Racing), click the link below.
Click Here for Other Events (Drags - Racing)







CONTACT US WITH YOUR SNOW RALLY POSTERS!
Please include date and location.


SUBMIT SNOW EVENT INFO.



CONTACT US WITH YOUR SNOW RALLY POSTERS!
Please include date and location.


Refresh page to reset form.



















Custom Search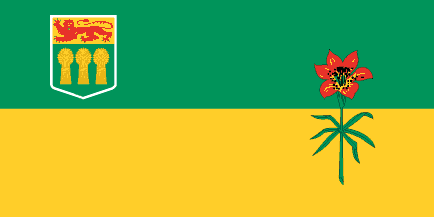 <!-end twitter-->